You can either rely on a smart port which has such a solution or monitor your container by yourself using the right IoT device with active GPS antennas.
Container Tracking on Sea or Air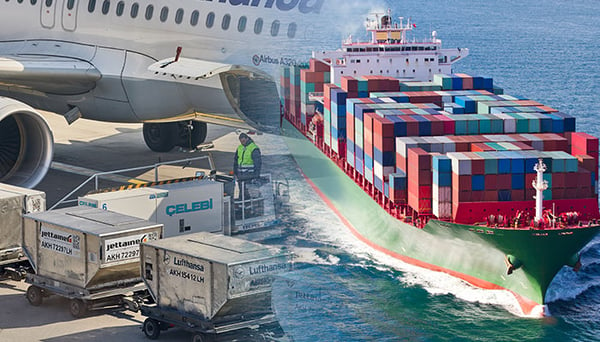 When your container is on high-seas or in-flight, it is relatively safer as compared to when it is traveling by surface or is waiting at the port.
No one can steal your container when it is on high-seas, except, maybe pirates!
Does this mean that there are absolutely no risks in this stage of the journey?
No really! The type of risk is different. It involves damage to your goods due to inclement weather, rough handling during the journey or container rain.
Therefore, using an IoT device which has sensors to read temperature, pressure, humidity, and shock, especially for cold chain temperature-controlled or fragile shipments, becomes critical.
If the device is able to connect with the ship's Wi-Fi, it is of advantage because you can get the sensor data live.
You may still not get a GPS fix easily though (especially if your container has thick walls), which means that getting real-time location on your container's status may still be difficult.
Knowing where your container is when your goods condition is affected, and knowing how much time you have to fix the problem before it reaches the port is critical to protecting your goods, therefore location becomes vital.
Collecting data streams from shipping platforms on the vessel's location and flight tracking platforms can help solve the real-time location puzzle, while the IoT device can transmit sensor data through Wi-Fi (if your vessel allows it).
Single Window of Visibility and Prompt Intervention to Mitigate Container Cargo Security Risks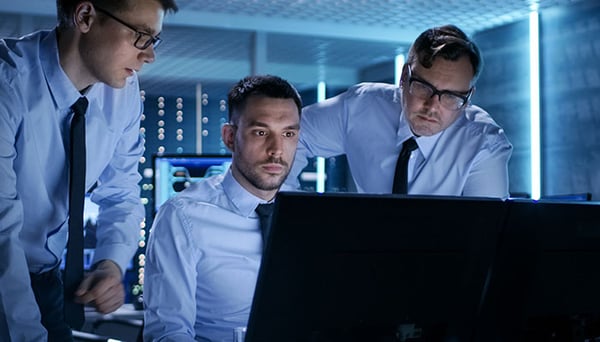 In short, the type of IoT solution (device and portal) you need for securing your containers on surface could be different than what you need at ports or in-flight.
Therefore, the right IoT solution needs an IoT device which works across multiple telecom networks, connects to a Wi-Fi network when needed, and has the required sensors to sense damage, tamper and spoilage. The data analytics platform must support integration with external data streams to ensure that you are not looking up multiple portals every day based on the leg of the journey that the container is at.
This is a common problem that export logistics managers in companies face! Very few IoT solutions address "end-to-end" visibility effectively.
Assuming you have identified a solution to give you end to end visibility, you will be able to promptly identify if your container is at risk or a security breach has occurred.
But, who is watching for mishaps, and ensuring that the risk is averted?
Probably no one, not even you, because you probably have better things to do during the day at the office rightfully so!
Even with the best container security warning alarms in place, you may be too late in reacting to an incident, even if you do manage to do so.
Therefore, taking some professional help may not hurt. Outsourced logistics control towers, especially if it is data-enabled one like "BeeCentral," can help you mitigate risks promptly by intervening on time, while ensuring you enjoy an uninterrupted day at the office.
Talk to us to learn how you can solve your cargo container security concern holistically across the various legs of your container's journey.
References
1. https://www.portoflosangeles.org/maritime/stats.asp
2. http://airportfocusinternational.com/heathrow-airport-baggage-operations/